Israel's apartheid regime and its military forces are inching toward spreading its war to its neighbors. U.S. President Joe Biden's apartheid regime, Israel's abettor and partner in crime, has already started rolling the ball and paving the way with several strikes in Syria and Iraq.
The U.S. conducted several sets of strikes this month on Iran-linked facilities in retaliation for continuing attacks on U.S. forces in Iraq and Syria. Israeli warplanes conducted airstrikes along the border with Lebanon claiming that the Iran-supported Hezbollah group attacked several Israeli army posts last weekend. Israel said on Sunday an Israeli civilian was killed when an anti-tank missile from Lebanon hit a vehicle near Kibbutz Yiftah in the Upper Galilee. Israel also struck "assets in Syria that belong to the group responsible for launching a drone at a school in Eilat overnight on Wednesday." Israel, as usual, did not specify which organization was behind the drone attack on Israel or what targets, if any, were hit in Syria.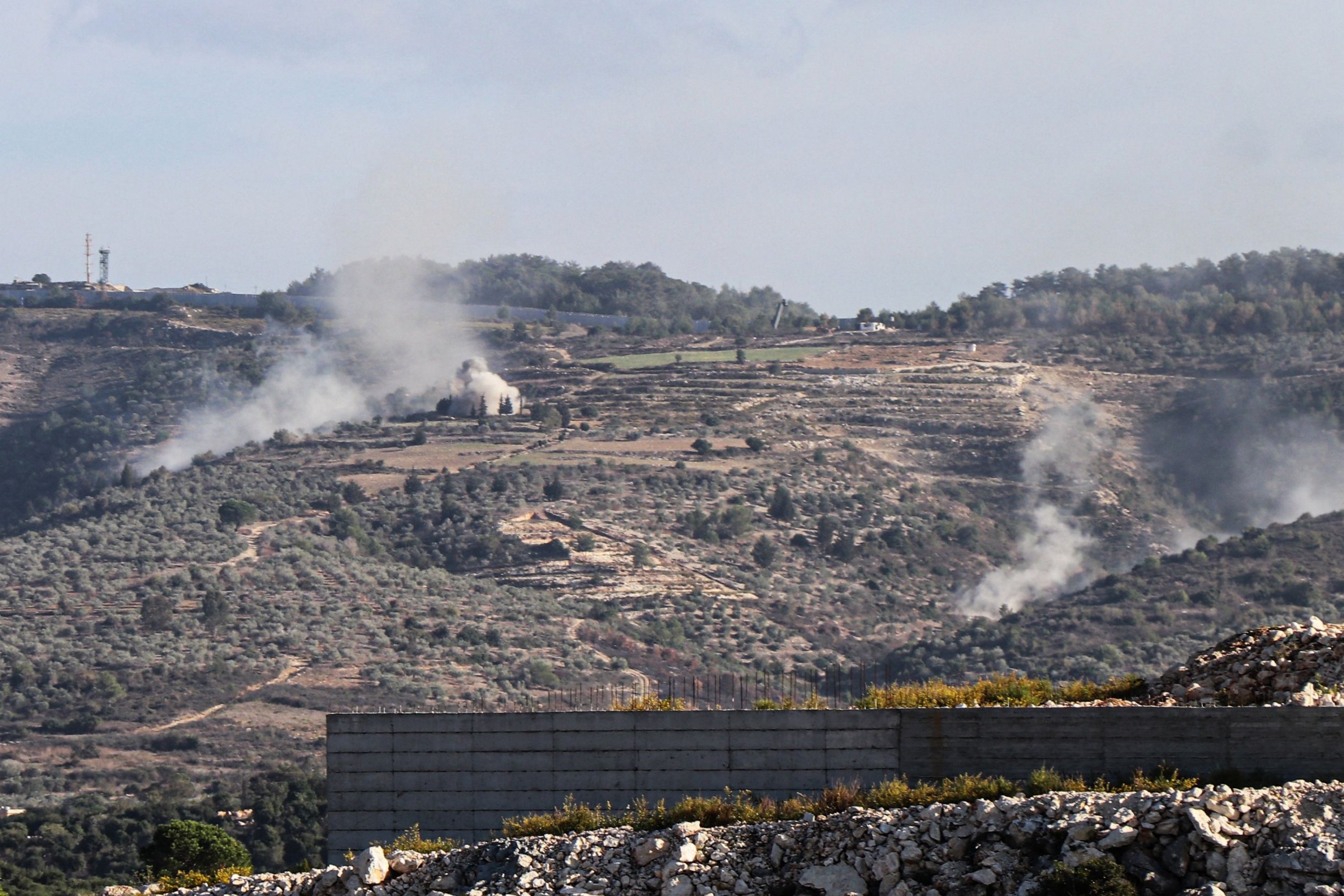 (I'm taking the liberty of a sidebar here: Questions about the Oct. 7 raid. Those kibbutz deaths have hardly been recorded or verified by any independent sources, including those 1,400 reportedly killed in Ba'ars, Nir Oz and Re'im, where funerals of 1,400 atheist persons would last weeks if not months, let alone the rituals required of the people in the Jewish faith. How many Kassam Brigade elements infiltrated the occupied area? According to Israel's early announcement, "about 200." Last week the number climbed to 2,000. How many rounds of ammunition did they have? And one last final point in this loathsome issue: Even the numbers given in the most detailed accounts and maps of that ill-fated and insensate Oct. 7 Shabbat raid cannot add up to 1,400. As I said it is just a sidebar, at the moment.)
Western media takes sides
Western media members are keeping their fingers crossed (actually they are rubbing two fingers and their thumb together, if you know what I mean) that the Israeli-Palestinian conflict could (should) trigger unrest across the Arab world. The Economist, for instance, was asking last week if (or when) the conflict would trigger unrest across the Arab world. The Economist thinks that such a war has three candidates more vulnerable to instability: Syria, Iraq and Lebanon. The prediction is based on the magazine's very scientific "risk modeling" analysis findings that those states "are at risk given their political or geographical proximity to the conflict."
We don't need your lousy risk-modeling mumbo-jumbo as a confusing or meaningless analysis. We can tell what the Israeli and U.S. joint war council is doing right now: trying to divert international attention from the ethnic cleansing efforts continuing in Gaza. Under the disguise of "humanitarian pauses in war with Hamas," they are pushing people from the north to the south and soon this exodus is heading from southern Gaza to the Sinai desert.
Meanwhile, global public opinion has already turned against the U.S.-Israel joint stock company so now even U.S. lawmakers are speaking out about how many dead Palestinian babies would be enough for the U.S. Congress to pass a resolution calling for a cease-fire. (That was Angela Nixon, Florida state representative, District 13, calling in tears for the Israel-Gaza cease-fire. She got just one vote. She received a stomach-turning answer to her question: "All of them" from Michelle Salzman, a Republican member of the Florida House of Representatives representing the state's first district.)
Since even Biden has started half-heartedly asking Israeli Prime Minister Benjamin Netanyahu for "pauses," if not a cease-fire, soon they'll need a crucial diversion of global attention from Palestine to elsewhere. Iran would be a proper candidate to grab attention but recently Biden began lining mullahs' pockets with extra cash to the order of $50 billion – and that level of inconsistency would be too much for Biden.
If the recent military moves of the Biden-Bibi bedfellows could be considered indications, as the saying goes in the region, they wouldn't dare hit the donkey, so they'll confine themselves to hitting its saddle. That is, "Iran-supported Hezbollah assets" would take the opening salvos, and when the rising international pressure makes it an absolute necessity, the Israeli army would start its incursions into Syria and Lebanon. It is not going to be the first time Israel forayed into either country. Golan province of Syria, an arena 30 times larger than Manhattan, has been under Israeli occupation since 1967; and in 1981, the Israeli government effectively annexed the territory in a move that was not internationally recognized. As we all know, Israel does not care much about the international recognition or lack thereof.
Not as bleak as 1967
Yes, this time the picture in the area is not as bleak as it was in 1967. Even the U.S. is pretending to work with the YPG, the PKK terrorist organization's Syria branch, under the joint management of the U.S. Central Command (CENTCOM) and the so-called Autonomous Administration of North and East Syria as their pretext for occupation in Syria. However, any serious threat of Israeli occupation in Syria would be met with resistance from moderate Arab forces, opposition groups against the Bashar Assad government, local Kurds and Turkmens. Lebanon might be looking like an easy feat to Israel, but there it will not only fight with what they rightly call "Iran-supported assets" but also with Sunnis defending their country.
Türkiye is not going to acquiesce to Israeli and American side missions in both countries trying to draw attention away from Gaza amid preparations for a larger Israel. Even if no one else defends it, Türkiye will make sure the territorial integrity of Lebanon, Iraq and Syria is not jeopardized.
Source: DailySabah