This year's third edition of the premier aerospace and technology festival Teknofest currently underway in the Aegean province of Izmir serves as a unique platform showcasing the latest developments of topnotch domestically produced defense products, varying from powerful engines to the famed unmanned combat air vehicles (UCAVs) and fighter jets.
Organized by the Turkish Technology Team Foundation (T3 Foundation) and the Industry and Technology Ministry, Teknofest Izmir kicked off Wednesday at Çığılı Airport and is set to continue through Sunday.
Among numerous firms taking the stage at the event, the pioneering developer TUSAŞ Engine Industries (TEI), exhibited its first complete engine of TF-6000 turbofan engine, the first of its kind made in Türkiye.
Mahmut Akşit, the company's general manager, told Anadolu Agency (AA) that they had set a goal to produce a prototype in a time ahead of the next festival during the Teknofest held in the capital Ankara, underscoring the obtained success.
Explaining that the accessories, wiring and pipes would be added to the prototype Akşit said: "Our team is working diligently as quickly as possible. The work has been carried out day and night, and the final version was completed one day before the fair. The pressure of the schedule is felt by our entire team. Our country needs it. Hopefully, we will see that it works and even flies."
Akşit also mentioned that they follow the process of design, creating plastic models, forming a fair model, producing a real prototype, manufacturing the actual engine, and the flight phases for each new engine.
He said that the development process of the TF6000 engine is still in its early stages.
The TEI-TF6000 Turbofan Engine and its derivatives to be developed from its core engine are available to be employed on various national platforms such as manned-unmanned warplanes, business jets, regional passenger planes, civil-military helicopters with 10-ton take-off weight, gunboats and power plants, according to the company's website.
When asked when the sound of the engine would be heard, Akşit declined to set the date, saying: "Hopefully, it won't take much longer. Our team is working with all their might."
Pointing out the need for UAV, helicopter and aircraft engines in the defense industry apart from rocket and electric motors, Akşit said that aircraft engine technology had been lagging behind.
"This engine will be the confirmation that Türkiye has now also gained aircraft engine technology. It's such an important turning point. After gaining the technology, making bigger or smaller versions becomes a matter of time, money and project planning," he underscored.
Ahmet Akyol, general manager of Aselsan, another defense giant, in his interview with AA underscored Türkiye's role among the world's leading countries in the production of UAVs, detailing their cooperation with Baykar.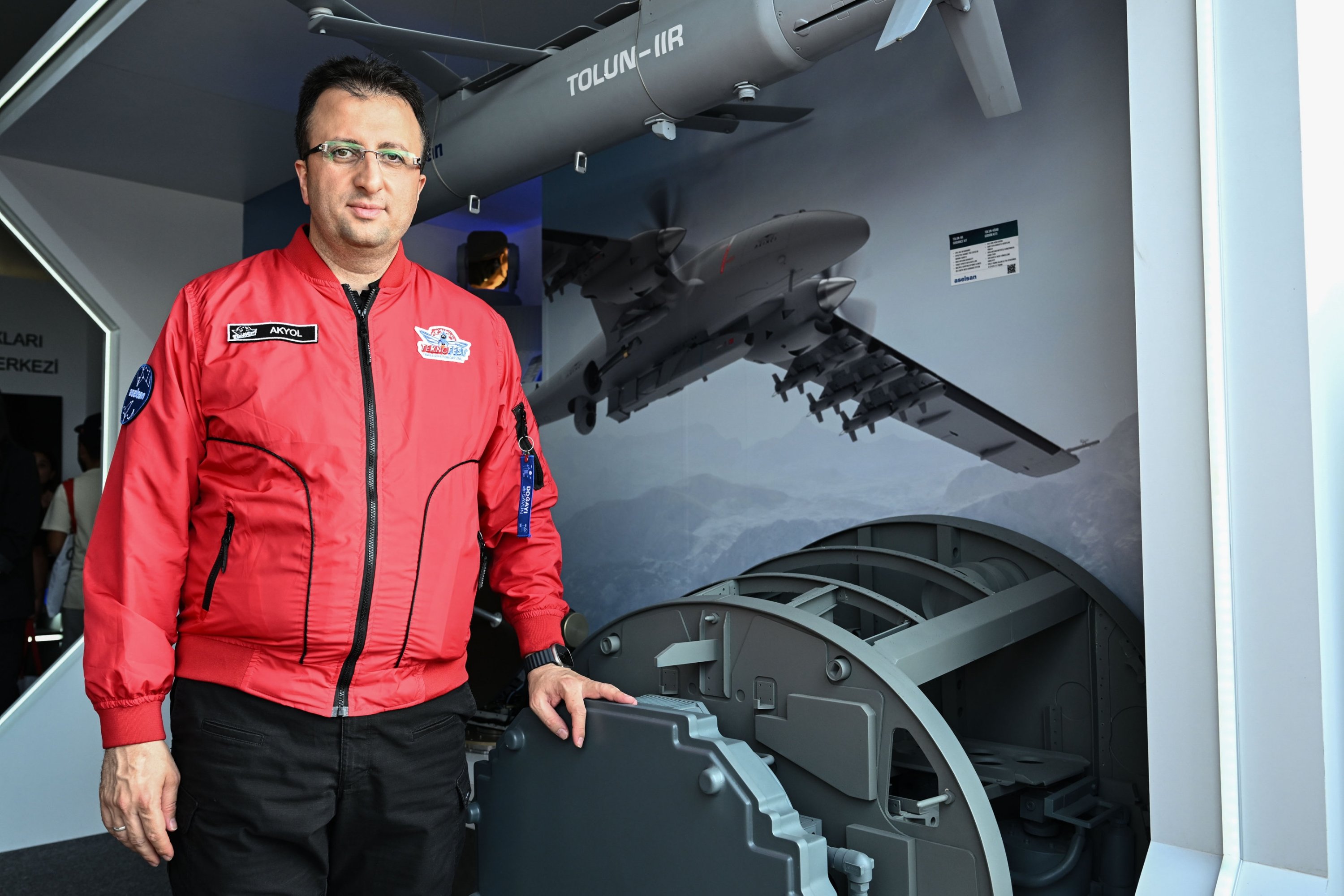 Akyol emphasized that Aselsan adds value and power to vehicles with its payload, and in this context, they develop radars, electro-optics, guided munitions and communication systems for UAVs.
"We have a product that provides significant added value to our UAVs and is developed by only a few countries. We named it 'MURAD.' We have integrated this radar into the Akıncı TİHA," Akyol said, referring to high-altitude long-endurance UCAVs produced by Baykar.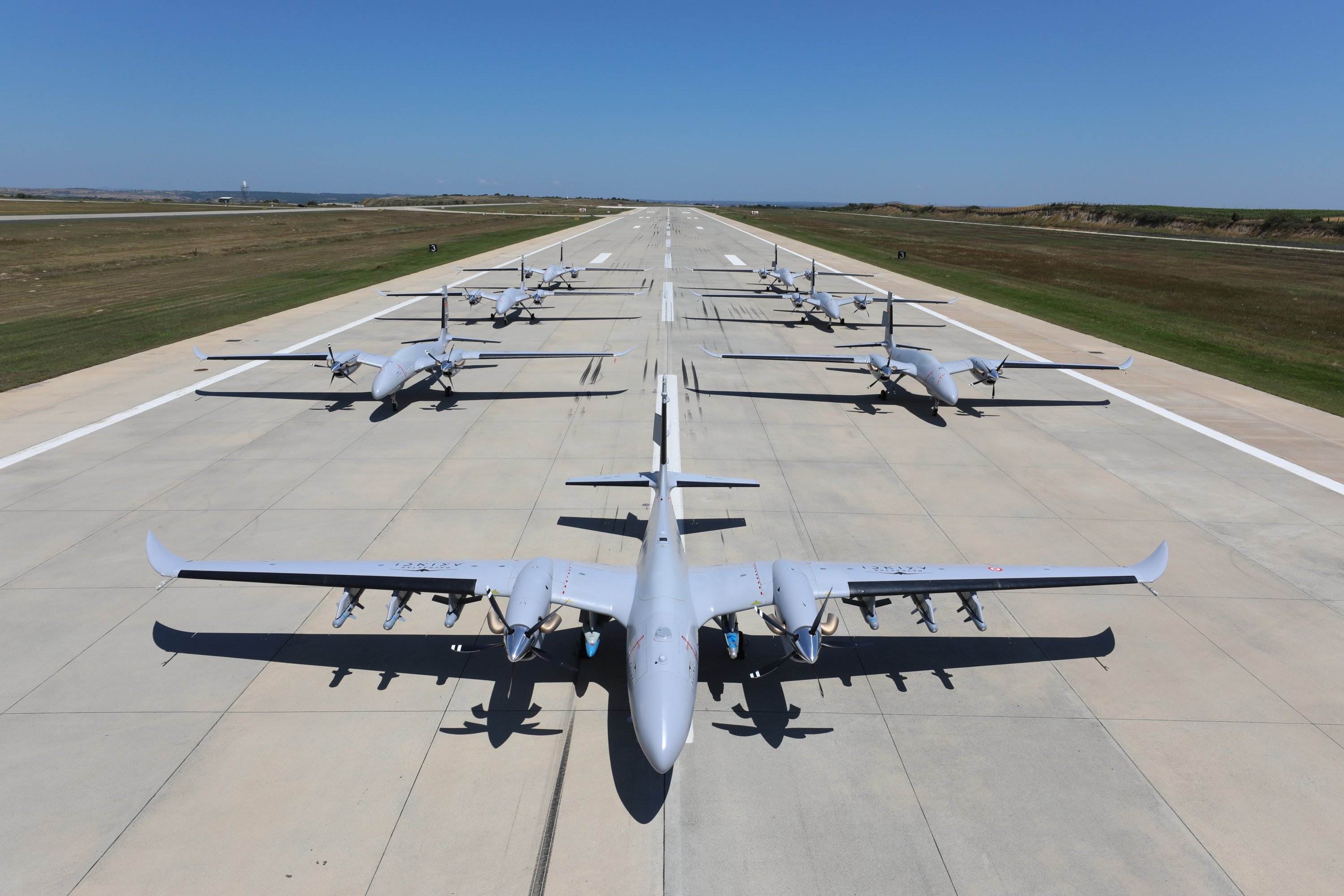 "Software integration has been completed. In the coming days, we will witness its flight and aerial tests together. This radar is a product that can track multiple targets, distinguish targets at long range, from sea modes to tracking moving targets, SAR/ISAR modes and various other features that will make a difference in UAV awareness in the air," Akyol said.
In addition, Akyol mentioned electro-optical reconnaissance, surveillance and targeting systems used in conjunction with UAVs named CATS, noting that some 150 such products have been exported to 12 countries up to date.
Akyol further noted that they have equipped all national UAVs with Aselsan-produced systems, and said, "Each of these systems brings game-changing capabilities to our UAVs in the field of operations with different capabilities."
Source: AA, DailySabah